There was once a beautiful child,
Claimed to have been too wild.
Yet, because of his innocence and cuteness until he was two,
reasons to judge him were a few.
But sadly as he grew from two to thirteen,
fear made him hear, listen, and grow to what they wanted him been.
Tables turned from fourteen to eighteen,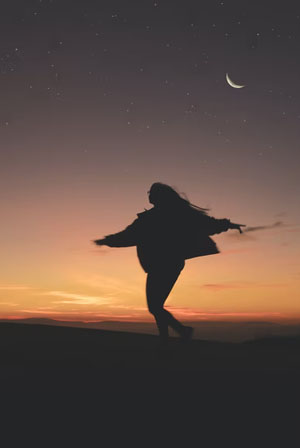 Somewhere, perhaps, there was still hope for him the way he wanted himself been,
He looked at the world, and discovered his own ways to see,
Oh buoy! dare the world tell him what to do and bee.
Came 'loventeen'
As he turned nineteen,
He danced, sung and kissed,
That for the child was the time of complete bliss.
But the last hope got stolen,
As now he was twenty one.
He entered the 'real world',
where they stole away his teenage pearl.
Developing fears and lies,
the saddened world appealed, like them, even he cries.
So he did, and got older and married,
Anger, frustration, and ego is now all that he carried.
Until he had a child of his own,
And oh buoy till his daughter was two, his reasons to judge her were a few.
Seeing her innocence, beauty, and smile,
He realized he had lost his own now for a while.
As the guilt from within filled his eyes with tears,
He promised, if he had another chance, he would not let it wear.
He paused for a moment, before he smiled
As God gave him another chance through his angel is what he realized.
Let's start again he said,
A life of freedom, love, courage, and happiness through his daughter's life expressed.
Moral: Don't let the world steal away your beauty from you. There is and will only be one of you; you are special. Live and work for the life you want. No matter how old you are, you have time. Start again, and make your dreams come true. If you are not sure where to start, the first step to take is to 'Discover Your Why.'