I know everyday even after reading all those wisdom-filled books, listening to the good stuff, and having those rare moments of euphoria when you are saying to yourself 'I can be and do anything,' people, situations, conversations, and unseen events somehow steal away the shine, and get you to feel low on energy, de-motivated, and sometimes 'done' with life. The question, then, is what can you possibly, still, do to take control of your life and have a great day every day? Or is it that a great day everyday and a great life are just myths? The answer is pretty straight forward.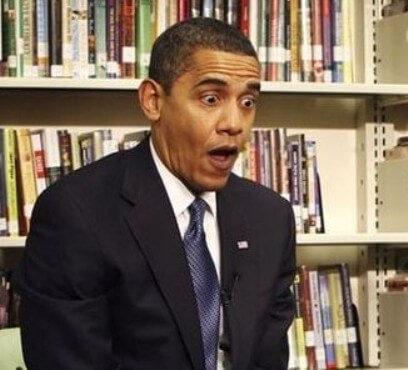 Sometimes, it's amazing how we can get positively shocked by the possibilities and unbelievable realities that surround us, yet of which we are not aware of. They make my mind expand and think beyond what simply meets the eye. They remind me of how small we sometimes play when we can be so much more, and perhaps, "Nothing, indeed is impossible because even the word itself says "I am Possible (Courtesy Audrey Hepburn)." Here, I present to you 11 Limitless Life Facts To Surprise You. May they help you think beyond, and realize that in scheme of things, our ego, pride, anger, and hate steal so much of our valuable moments which we can otherwise consume in cherishment of the beauty that exist within and around us.
1. There are more lifeforms on your skin than there are people on the planet (which by the way is 7.4 billion plus.)

You had a great weekend. You got to hide in your comfort. May be you went out with friends, or grabbed some popcorn and watched a movie on your computer. May be you had a nice get away with your partner, or you simply caught up on your sleep. It's 10 PM on a Sunday night, and you realize you got to go back to work tomorrow. During the last two days, you had forgotten all about it. It felt so good. Now suddenly, the clock reminds you it's a Monday tomorrow, and you realize it's still a long way when you get your next weekend reward to hide.
Just the thought drains you out. You feel, just if you had one more day to rest, it would be perfect. The fact is that it would never be enough; you will always want that one extra day to 'get ready.' Why is that we hate Mondays? Is it actually the day's fault that it falls on a Monday? I mean poor fellow; it comes once every week just like any other day. Well, if you do hate Mondays, or even if you don't hate it, but don't have any such liking for it, I am here to disagree with you and prove to you that it is possibly the best day of the week. Want to find out why, here are 7 Reasons Why Mondays Are Fantastic:
Why does your learning got to be boring when it can be fun? We all know and have popularly heard "it's all in the head." So, I thought why not figure this 'head' out. Why is this space above our eyes so important? Here is to you: The coolest facts about the brain so that you know how to keep it energized, fueled, and healthy. Just by being aware of these facts, you can initiate quite some control over your life:
1. Ninety minutes of sweating can temporarily shrink the brain to as much as one year of aging. Read carefully: It's only temporary. So, don't stop sweating at the gym, or reduce your cardio miles if you had that thought! Your brain will gain it's normal composure back, and exercise will just make a lot of other good stuff happen in your body and..the brain! Dopamine, serotonin, and endorphins are the good guys that your body releases in your brain which are responsible for your good moods.
2. Do you know where is the most amount of fat in your body? In your brain my friend: It's the fattiest organ in our bodies with 60% fat content. Here is something good in regards to this 'fatness':
3. Cholesterol is great for our brains because
There was once a beautiful child,
Claimed to have been too wild.
Yet, because of his innocence and cuteness until he was two,
reasons to judge him were a few.
But sadly as he grew from two to thirteen,