What Are People Saying About Ashish
Trini Dsouza : Learning and Development Head
Citizen Credit Co-operative Bank
In the short span of time that I have come to know Ashish, I have found him to be a very passionate & intense trainer who takes you from point A to B & ensure it happens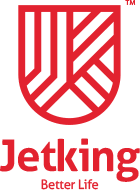 Meghna Bhatt : Cluster Head
Jetking Infotrain Ltd.
Enthusiastic and Passionate....especially the follow ups
Mansi Shah:Assistant Manager (Corporate HR)
DB POWER
Ashish Jainani is an amazing trainer and he has got that skills and aura which makes people connect to him instantly.. He is not only good trainer but also a good person
Rajeev Chawla : Head Club Sales and Marketing
Adani
Well focused energetic trainer!! Keep up the good work !!
.
Nilesh Sawant : Learning and Development Head
K Raheja Corp
Ashish has a good grasp of what the client wants and is able to design and deliver basis the pre requisite requirements.
Nilesh Parakh : CEO
AVISH EDUCOM
A genuine person, energetic person and never distract with his goals.